General Guidelines
Dedicated time for your presentation is 10 minutes. There will be 5 minutes for the questions. Limit your slides to 10 – 12 and limit your presentation to 10 minutes.
Guidelines for submitting pre-recorded videos
We kindly request every presenter to submit a pre-recorded video of your presentation, in the event of unforeseen technical issues. Please note that you are expected to present work in the live session and this is only a backup plan.
---
Submit your pre-recorded presentation
Deadline is 19th November 2021.
---Registration is closed---
---
Slide design
The aspect ratio of your presentation should be 16:9
The minimum recommended font size is 20 points
Make sure not to use slide transitions and unnecessary animations
Recording your video
Our recommendation is to record your video using Zoom.
If you are interested in using another tool, feel free to use it. Please make sure your video is compatible with the following format,

The resolution must be at precisely 1080p (1920 x 1080)
The video must be encoded as an MP4 using the H.264 codec

The final product should be a single .mp4 file that includes your slides, audio, and presenter.
Upon producing the video, rename it incorporating your name and abstract ID (ICMAS_XXXX)
---
How to record a video using Zoom
Prerequisites: 
Configuring Zoom desktop client
1. Sign in to your Zoom account, using the Zoom desktop client
2. From the home screen, of the Zoom desktop client, click the gear icon on your right top corner to access settings (see figure below)
3. Adjust video settings as shown in the following screenshot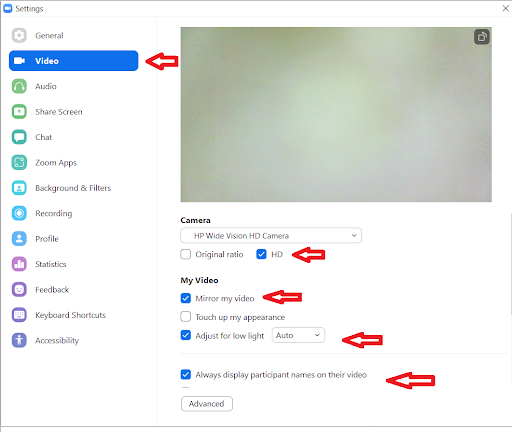 4. Change the recording settings as follows. Note the recording store location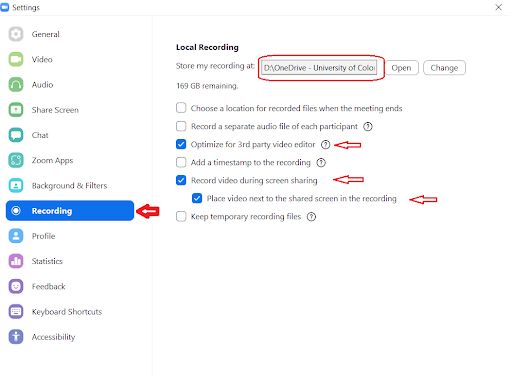 5. Close the setting popup window
---
Starting the record 
1. Start a new meeting from the home screen of the Zoom desktop client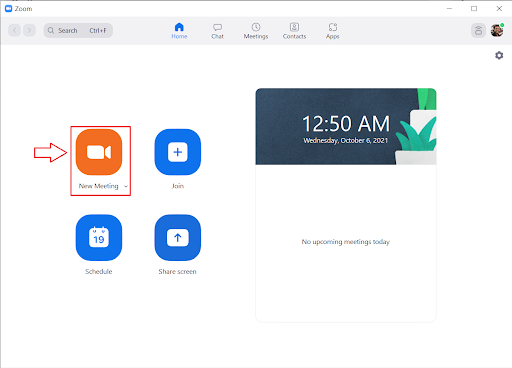 2. Open your slideshow
3. Click the share screen in the meeting controls

4. Select "screen" and check "share computer sound" checkbox as shown in the following figure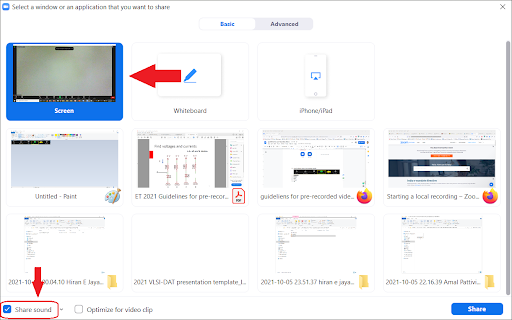 5. Adjust the size of the speaker video
6. Click, in the event that you do not see the speaker video, click more button and then select "show video panel" as shown below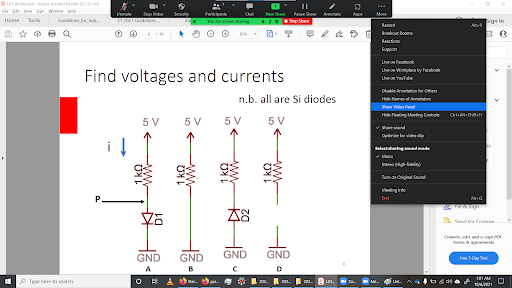 7. Move speaker video away from the window until it does not disturb your slides. Even though you could not see the speaker video, that will be recorded.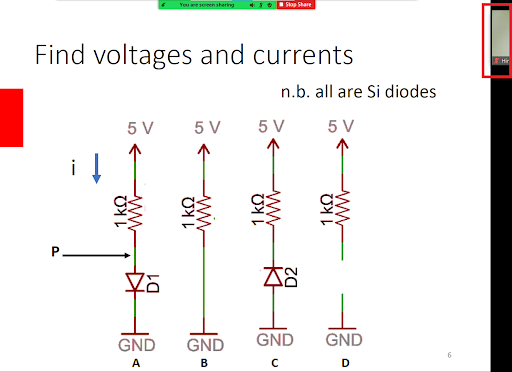 8. Start your presentation in full-screen mode
9. When you are ready, click more -> record from the controls at the top
10. When recording is done, click more -> end
11. Click end meeting for all