TRACK E: Biodiversity, Conservation and Natural Resources
---
Over the past few decades, humans have accomplished unprecedented technological advancements and economic growth. However, unsustainable anthropogenic activities have led to the overexploitation of natural resources while causing a critical loss of biodiversity, threatening all life on earth.
Scope of biodiversity conservation range from germplasms to ecosystems, from short term to long term across various geographical scales. United Nations have declared 2021-2030 as the Decade of Ecosystem Restoration to prevent, reverse and halt degradation of ecosystems while promoting the worldwide best practices in restoration.
Biological diversity encompasses the diversity from genes to ecosystems. Advanced research on taxonomy, systematics and evolution is vital for the identification and conservation of the world's biological wealth. Novel approaches are used in ecological research to assess ecosystems' health, resilience and their myriad of interactions. Significance of ecosystem services in sustaining the environment, society and economy is a widely studied area mainly due to its role in climate change resilience and adaptation.
Innovative technologies have opened up pathways to ensure the sustainable use of natural resources. Modern interdisciplinary approaches have revolutionized the traditional use of natural products for food, therapeutic, cosmetic and many other industries.
It's timely to bring together information, ideas and solutions that would help us address the complex and intertwined issues that we are facing today. ICMAS will create an international platform to present and review the latest developments related to biodiversity, conservation and natural resources.
Date & Time: 25th November 2021 at 1.00 pm (IST), 26th November 2021 at 8.00 am (IST)
---
Keynote Speaker
Scaling the Evidence Base on Benefits and Costs of Tropical Forest Restoration for Mitigation of Climate Change and Biodiversity Loss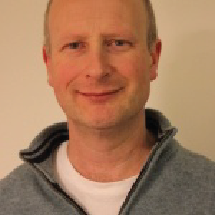 Prof. David Burslem
Professor David Burslem
Interim Director
Personal Chair
School of Biological Science
University of Aberdeen
Technical Papers
Date & Time: 25th November 2021 at 1.00 pm
1.00
Keynote
Scaling the Evidence Base on Benefits and Costs of Tropical Forest Restoration for Mitigation of Climate Change and Biodiversity Loss
Prof. David Burslem
2.00
ICMAS_E001
Immunomodulatory and Erythropoietic Effects of the pulp extract of a Sri Lankan Traditional Medicinal Fruit (family Moraceae) in Wistar Rat Models

Preethi Udagama, Tarindhi Ratnayake, Thilan Wickramarachchi, Sachini Amarasekera, Praneeth Ratnayake and Vindya Udalamaththa(Preethi Udagama*

, Tarindhi Ratnayake

)

2.15
ICMAS_E002
Assessing Probiotic Potential of Lactic Acid Bacteria isolated from traditional Sri Lankan buffalo curd

Chathuri Gunathunga, Lanka Undugoda, Pathmalal Manage, Nilmini Liyanage, Nilushi Nugara and Dhanushka Udayanga(L.J.S. Undugoda*

, C.J. Gunathunga

)

2.30
ICMAS_E003
Assessment of microbial water quality of upper catchment of Mahaweli River

Pinidi Jayawardana, Deepthi Wickramasinghe and Ayomi Witharana(Pinidi Jayawardana*

, Pinidi Jayawardana

)

2.45
ICMAS_E004
Variation in avifaunal diversity and composition along a paddy growth gradient in Kandy, Sri Lanka

Asmath Haseena, Saminda Fernando, Vindhya Kulasena Fernando and Deepthi Wickramasinghe(Asmath Haseena Hilmy*

, Asmath Haseena Hilmy

)

3.00
ICMAS_E006
Species-specific allometric relationships and carbon content of succulent salt marsh vegetation of Vidataltivu Nature Reserve.

Nipuni Perera, Susantha Udagedara, Devanmini Halwatura and Erandathie Lokupitiya(Nipuni Perera*

, Nipuni Perera

)

3.15
ICMAS_E007

Degradation of Polyaromatic Hydrocarbons (PAHs) by

Aspergillus

sp. Isolated from Phyllosphere of Urban Areas in Sri Lanka

Nadeema Dharmasiri, Nilmini Liyanage, Lanka Undugoda, Nilushi Nugara, Dhanushka Udayanga and Pathmalal Manage(L.J.S. Undugoda*

, R.B.N. Dharmasiri

)

3.30
ICMAS_E008
Risk Zone modeling of lake ecosystem using Multi-criteria assessment to determine the ecosystem degradation levels in urban lakes, Colombo district, Sri Lanka

K.L. Gunathilake, D. Halwatura. L. Manawadu(M.D.K.L. Gunathilaka*

, M.D.K.L.Gunathilaka

)

3.45
ICMAS_E010
Resource partitioning among kingfishers in the Beddagana Wetland
H.D.A. Seneviratne

 

and M.R Wijesinghe(H.D.A. Seneviratne*

, H.D.A. Seneviratne

)

4.00
ICMAS_E012
Conserving Mangroves for their Blue Carbon: An ecological study in Mannar, Sri Lanka

Ahalya Arulnayagam, Jinsoon Park and Jong Seong Khim(H.D.A. Seneviratne *

, H.D.A. Seneviratne

)

4.15
ICMAS_E013
A Study on Lichen diversity in two different agro-ecological zones of Sri Lanka

C. M. Nanayakkara, W. M. V. C. Weerasinghe and R. G. U. Jayalal(C. M. Nanayakkara*

, W. M. V. C. Weerasinghe

)

4.30
ICMAS_E014
Reproductive impacts of Tributyltin (TBT) on marine molluscs in Sri Lanka

Kumudu Bandara and Pathmalal Manage(Manage P.M.*

, Bandara K.R.V.

)

4.45
ICMAS_E015

Effects of goat manure, compost Tea and Gliricidia leaf extract on growth and yield performance of Sessile Joyweed (

Alternanthera sessilis

)

Sewwandi V.H.P, Viharnaa R, Jeyavanan K. and Sritharan S. (Viharnaa Raveenthira*

, Sewwandi.V.H.P

)
---
Date & Time: 26th November 2021 at 8.00 am
| | | | |
| --- | --- | --- | --- |
| 8.00 | ICMAS_E016 | Antioxidant and anti-inflammatory properties of edible flowers subjected to simulated gastro-intestinal digestion | Janarny Ganesamoorthy, K.D.P.P Gunathilake and K.K.D.S Ranaweera(G. Janarny*, G. Janarny) |
| 8.15 | ICMAS_E017 | The anti-microbial potential of Lasiodiplodia theobromae inhabiting the lichen Heterodermia sp. available in Sri Lanka | M.J Mathushika and C.M Nanayakkara(Mathushika M.J*, Mathushika M.J) |
| 8.30 | ICMAS_E018 | Phytochemical screening, quantitative analyses and in vitro cytotoxic potential of Averrhoa bilimbi L. leaves extracts | A.B.W.R. Silva, N.N.R.N. Nugara, P.M. Manage, L.J.S. Undugoda, D. Udayanga, A.H.L.R. Nilmini (N.N.R.N. Nugara*, A.B.W.R. Silva) |
| 8.45 | ICMAS_E019 | Assessment of Touristic Ecological Footprint of the Udawalawe National Park based on visitor activities | Gihani Hettiarachchi, Mayuri Wijesinghe, Sumith Pilapitiya and Ranjan Marasinghe(Gihani Hettiarachchi*, Gihani Hettiarachchi) |
| 9.00 | ICMAS_E020 | Environmental impact of cassava crocket processing in Sri Lanka | Dulani Somendrika, Indira Wickramasinghe, Jagath Wansapala and Sena Peiris(Somendrika M.A.D*, Somendrika M.A.D) |
| 9.15 | ICMAS_E021 | Are raptors successful in adopting to urban landscapes? A case study from Bolgoda North Lake, Sri Lanka | Yugani Weerasinghe, Deepthi Wickramasinghe and Saminda Fernando(M.A.Y.N. Weerasinghe*, M.A.Y.N. Weerasinghe) |
| 9.30 | ICMAS_E022 | Molecular characterization of selected wild rice (O. rufipogon and O. nivara) populations in Sri Lanka | Disna Ratnasekera, Asanka Tennakoon, Salinda Sandamal and Parakkrama Wijerathna(Disna Ratnasekera*, Salinda Sandamal) |
| 9.45 | ICMAS_E023 | Development of fermented bitter gourd pickle and evaluation its nutritional and sensory parameters | A.A.M. Subodinee, D.M.N. Dilrukshi, S.M.S.J.M. Singherathna, M.M.G. Dharshani and M.G.T. Lakmali(A.A.M. Subodinee*, D.M.N. Dilrukshi) |
| 10.00 | ICMAS_E024 | Relative abundance of the Genera Chloroflexus in the Maha Oya hot spring in Sri Lanka | Dilini Sadeepa, Kosala Sirisena and Pathmalal Manage(P. M. Manage*, H. D. D. Sadeepa) |
| 10.15 | ICMAS_E025 | Investigating the potential of a native Glomus sp. as a bio fertilizer | Aruni Chandrasena, Chandrika Nanayakkara and H.A. Sumanasena(W.A.G.A.B. Chandrasena*, W.A.G.A.B. Chandrasena) |
| 10.30 | ICMAS_E026 | Isolation of heavy-metal tolerant fungi from the Ussangoda Serpentine site in Sri Lanka | P. S. Saputhanthri and H. M. D. S. Thathsarani(P. S. Saputhanthri*, H.M.D.S. Thathsarani) |
| 10.45 | ICMAS_E028 | Do wetlands contribute to "Cooling Effects"? A Case study from Anawilundawa Ramsar Site, Sri Lanka | Harsha Dias Dahanayake, Deepthi Wickramasinghe and D.D.G.L. Dahanayaka(Harsha Dias Dahanayake*, Harsha Dias Dahanayake) |