TRACK B: Research and innovation towards a sustainable future
---
Research and Innovation are key elements in achieving and enhancing the sustainability. Sustainable development has been received worldwide attention from academics, industrialists and policymakers. The interconnected seventeen Sustainable Development Goals (SDGs) are adopted by the UN for a better quality of human life and a secured environment. However, out of these, the ninth SDGs is dedicated for Industry, Innovation and Infrastructure.
Investments and novel initiatives are essential to implement innovative multidisciplinary approaches in order to resolve current and pressing sustainability challenges. Successful research and development lead to innovation of new products, tools and processes will create impact on the society and future needs.
Environmental challenges ranging from air and water pollution to waste disposal, biodiversity crisis to climate change are constantly demanding sustainable solutions. A dearth of research is being carried out in many fields that required to achieve deeper understanding of processes in ecosystem. Research towards the diagnosis of diseases and therapeutic tools, for example biomarkers and new molecular targets have opened avenues of curing diseases at present which were thought to be incurable in the recent past. Modern biotechnological advances offer breakthrough opportunities in meeting escalating challenges in food security and food safety, reduce environmental footprint, renewable energy and environmental resilience.
Use of novel multidisciplinary based approaches, technologies, processes and products, can provide a better future for mankind while protecting the environment. It is required to showcase these novel findings to gain the attention from the industrial and scientific community for the further development. This international forum will be an ideal platform to exchange knowledge, ideas, experiences and expectations, share the findings, update the existing knowledge as well as to identify research gaps.
EXPLORE TRACK B
The topics of interest include, but not limited to, the following:
Environment and Climate Science
Biotechnology for a sustainable future
Molecular Biology and Therapeutics
Research and innovation towards better health and well being
Invited Speakers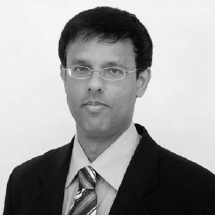 Prof. Suranjith Senevirathne
Professor and Consultant in Clinical Immunology and Allergy
Institute of Immunity and Transplantation, Royal Free Hospital, UK
University College London, UK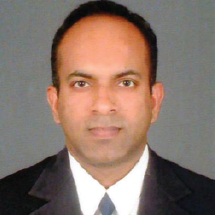 Prof. Mahanama De Zoysa
College of Veterinary Medicine
Chungnam National University
South-Korea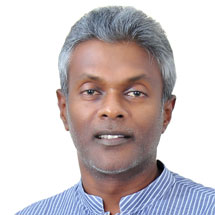 Mr Sanjaya A Jayawardene
Chartered Architect and Accredited Green Building Consultant
Managing Director
Progressive Design Associates (Pvt) Ltd.